"In medias res." In or into the middle of events or a narrative; germ.: Mitten in die Dinge (hinein). - Horaz (65-8 v.Chr.)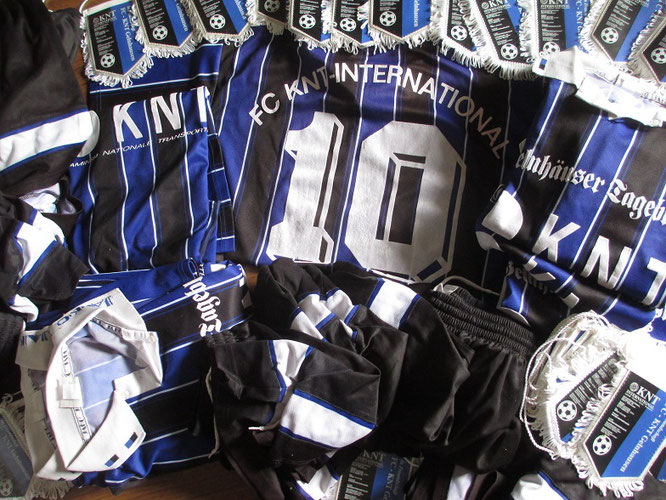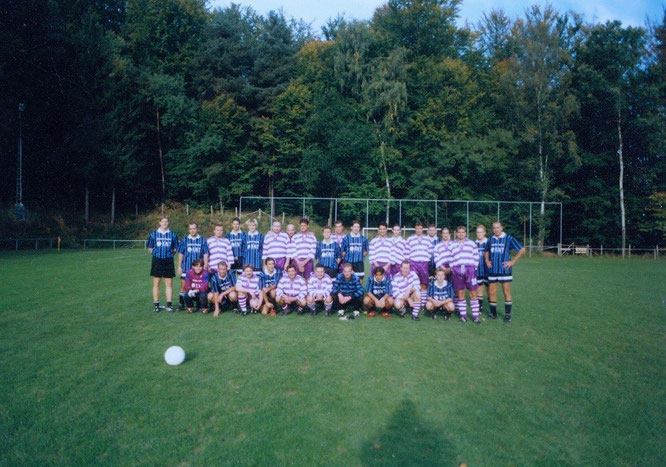 Our activities are reported in the press around Frankfurt, thank you for your support!
I run a sport community in the metropolitan area of Frankfurt since 1996: I offer 2 soccer teams, mountain Biking, hiking and jogging around Frankfurt/Gelnhausen/Fulda. Starting with my passion for sporting activities - especially football, I have been playing since my 5th year - I opened my own team as...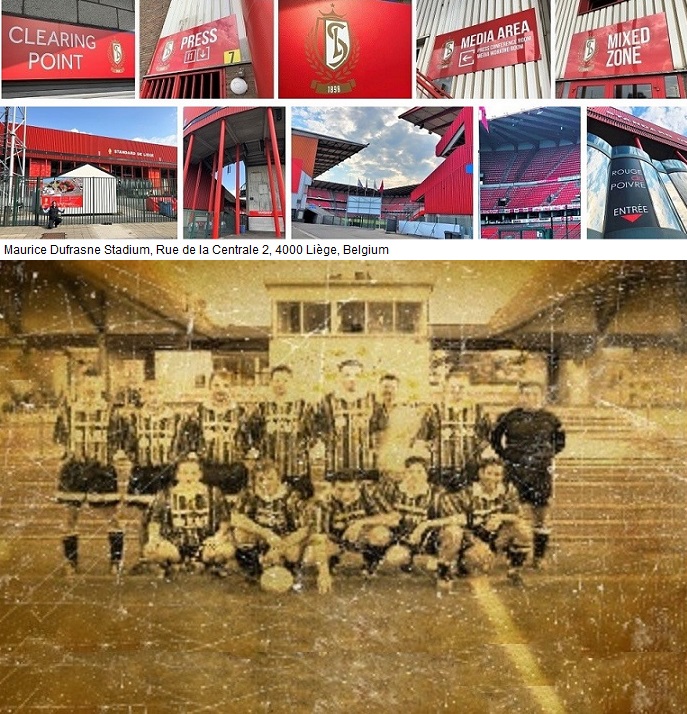 ...a teen. In 1996, I founded my Company (KNT-International), wrote a book about the European Football Clubs and started to enlarge my football team to a company sports club - with the mentioned sections. My sporting community is open to everyone (except both football teams*), I´ve no profit Intentions.
* = In both football teams, prominent football players appear from time to time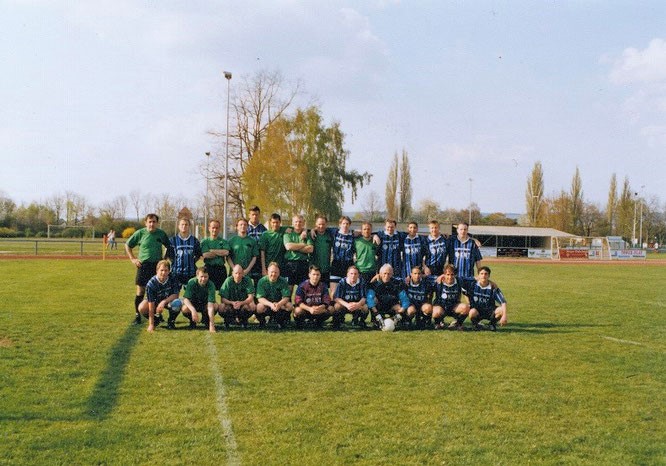 "Soccer is an art more central to our culture than anything the Arts Council deigns to recognize." 
Germaine Greer
"Train the right way. Help each other. It's a form of Socialism without the Politics."
Bill Shankly
"In the sweep of its appeal, its ability to touch every corner of humanity, football is the only game that needed to be invented."
Sir Bobby Charlton (The Autobiography: My Manchester United Years)...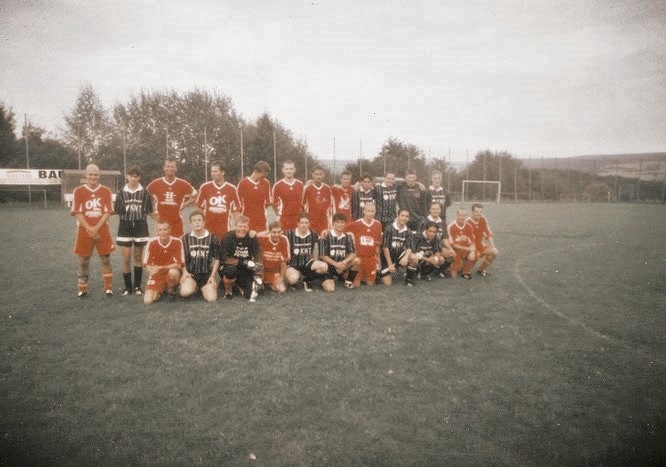 I´ve organized a match against the Danish football club ISS Skjold Skævinge (Idrætsforeningen Skjold Skævinge), which has held a training camp at the Hessian Football Association in Grünberg. The city of Steinau provided me the sports field - thanks to the former Major...and to Skjold, which traveled almost 1,000 km from Copenhagen (Roskilde/Hillerød commune) to Grünberg with their team bus...and 120 km from Grünberg to Steinau! That game was a great event! 
"Half the population don't go to football matches but that doesn't make football any less important."
John Sutherland
"The thing about football - the important thing about football - is that it is not just about football."
Terry Pratchett, Unseen Academicals

My football teams start into their preparations for the 2019 summer-season! Playing football against international teams, companies and clubs from different leagues in Germany! Celebrating 23 years of COMPANY FOOTBALL, mountain biking & jogging +++2019+++

In the beginning...
"The debate was long and furious but, after a fifth meeting at the Freemason's Tavern in Lincoln's Inn Fields in London, at 7:00 p.m. on December 8, 1863, carrying the ball by hand was outlawed, and soccer and rugby went their separate ways. The dispute, strangely, was not over the use of the hand but over hacking; that is, whether kicking opponents in the shins should be allowed. F. W. Campbell of Blackheath was very much in favor. "If you do away with [hacking]," he said, "you will do away with all the courage and pluck of the game, and I will be bound to bring over a lot of Frenchmen who would beat you with a week's practice." Sports, he appears to have believed, were...
Eigenwerbung
...about pain, brutality, and manliness; without that, if it actually came down to skill, any old foreigner might be able to win. A joke it may have been, but that his words were part of a serious debate is indicative of the general ethos, even if Blackheath did end up resigning from the association when hacking was eventually outlawed."
Jonathan Wilson, Inverting The Pyramid: The History of Soccer Tactics 
"Do you know what my favorite part of the game is? The opportunity to play."
Mike Singletary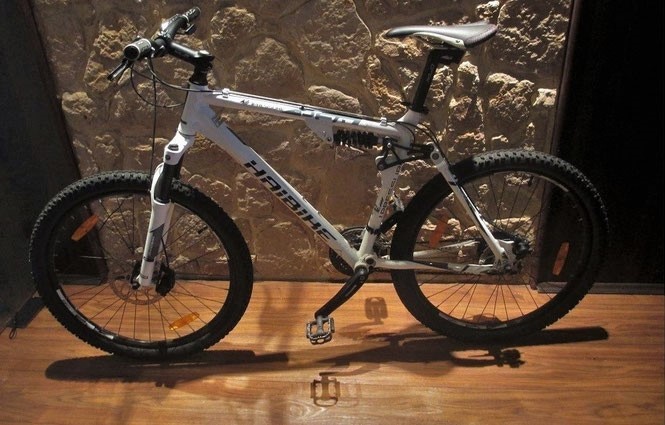 "One of my bikes. You would like to take part in a day tour? You don´t own a bike? Try that! It´s free! +Playing football against int. teams, companies and clubs from different leagues in Germany! Celebrating 22 years of COMPANY FOOTBALL, mountain #biking & #jogging +2018+#business."
Werbung
"You don't inspire your teammates by showing them how amazing you are. You inspire them by showing them how amazing they are."
Robyn Benincasa
"Football is all very well as a game for rough girls, but is hardly suitable for delicate boys."
Oscar Wilde
"In football everything is complicated by the presence of the opposite team."
Jean-Paul Charles Aymard Sartre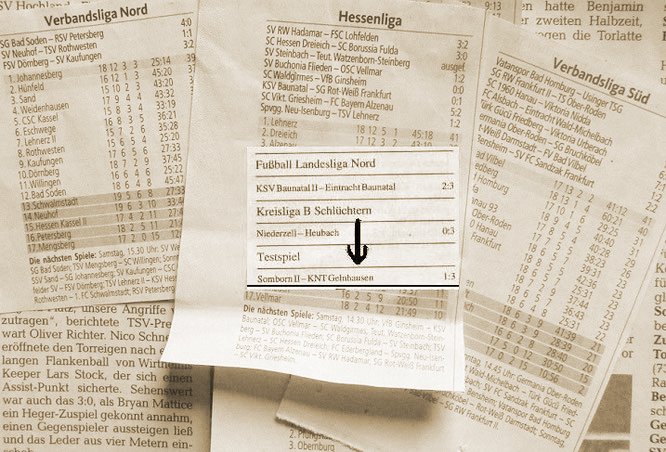 "To say that these men paid their shillings to watch twenty-two hirelings kick a ball is merely to say that a violin is wood and catgut, that Hamlet is so much paper and ink."
J.B. Priestley, The Good Companions, 1928
"Soccer is the most difficult business that we're in, because one day you're on top, and the next day you're very low."
Emilio Azcarraga Jean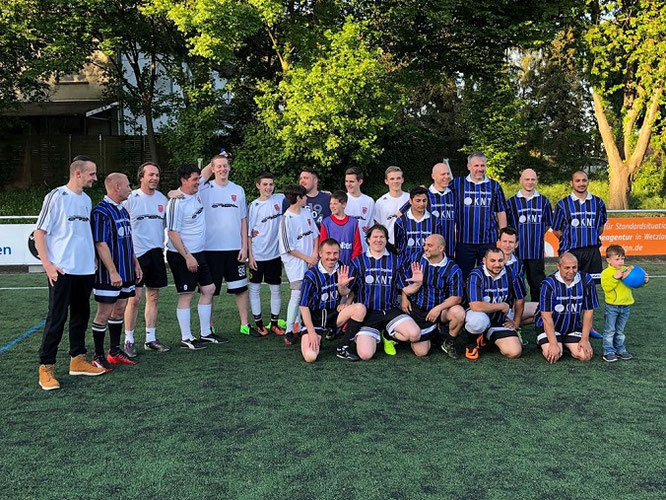 Thanks to Sascha Wunram (Eintracht Wetzlar), who organized this 9x9 ("five-a-side football pitch") soccer-game in Wetzlar-Dalheim in an marvelous, splendid way! My B-Team is looking forward to the return-match in October 2018!
Werbung
"The missing of chances is one of the mysteries of life."
Sir Alf Ramsey
"Football is a simple game based on the giving and taking of passes, of controlling the ball and of making yourself available to receive a pass. It is terribly simple." 
Bill Shankly
"Football is the ballet of the masses." 
Dmitri Shostakovich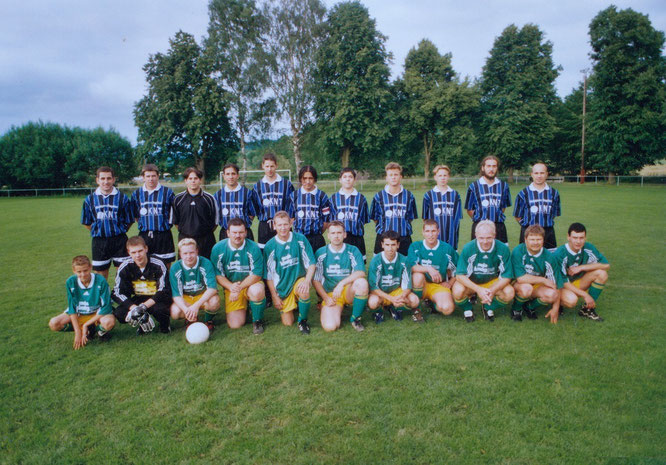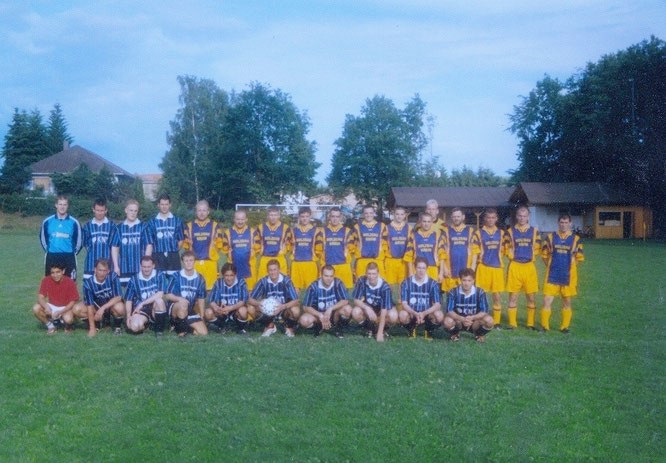 "Everything I know about morality and the obligations of men, I owe it to football." 
Albert Camus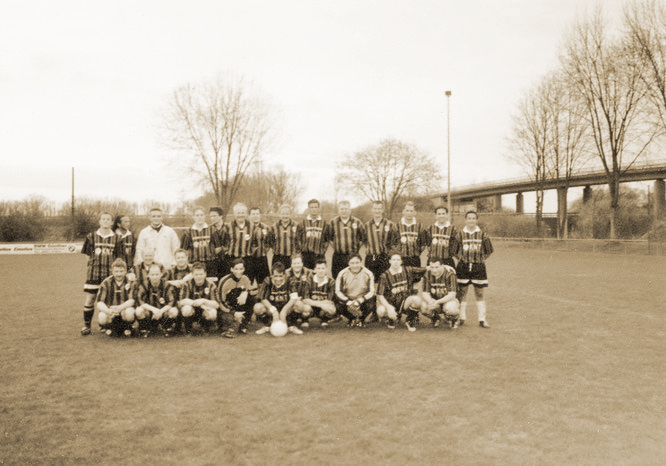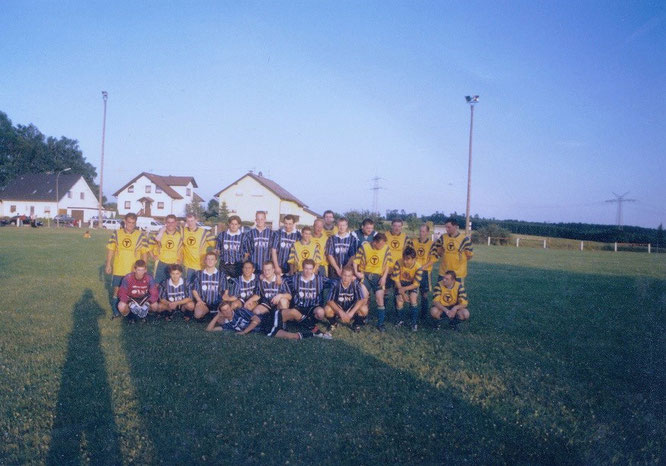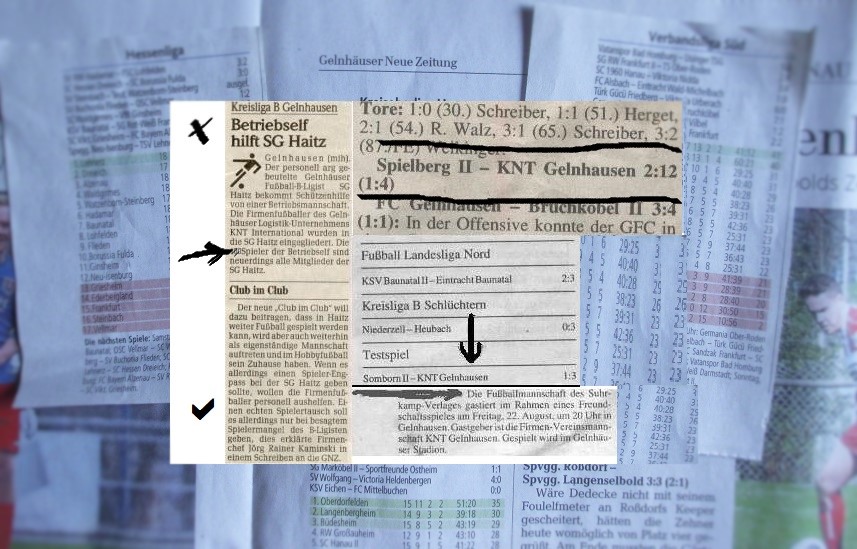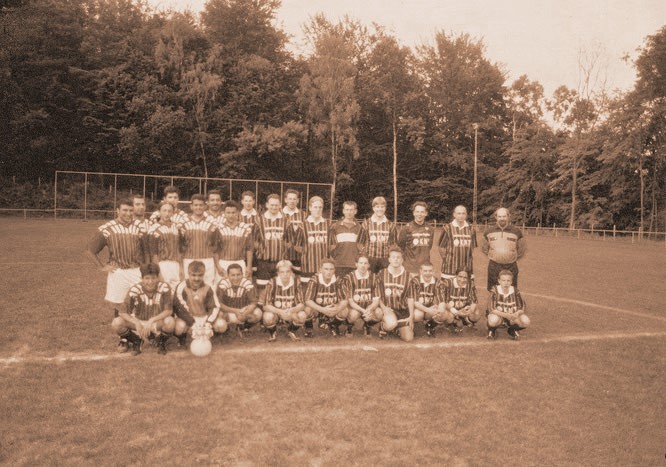 " If you never concede a goal, you're going to win more games than you lose."
Bobby Moore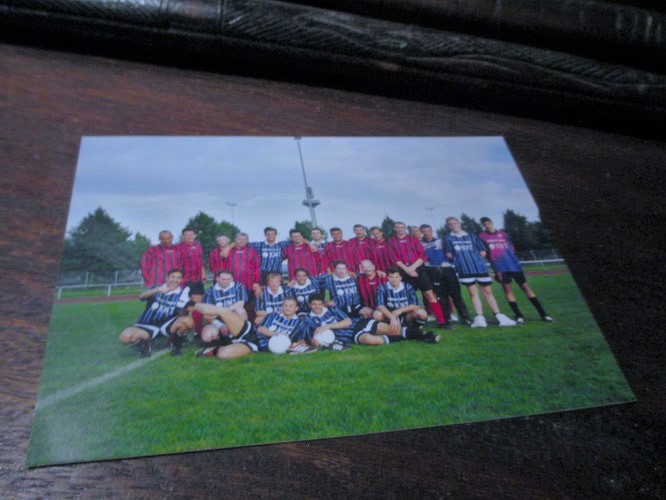 I organized a football-match in Frankfurt-Bockenheim against www.blaugelb-frankfurt.de (founded 1926). In the background you can see the "Europaturm", the 2nd highest telecommunications-tower in Germany/337,5 m. In my B team also played #globetrotters #backpackers & bank employees from all over the world!
 "Der Post-Sportverein Blau-Gelb Frankfurt (PSV) wurde am 1. Juni 1926 in Frankfurt am Main von Postbediensteten gegründet. Damals hieß der offizielle Name des Vereins: Post-Sportverein Frankfurt am Main. Nach Ende des Ersten Weltkrieges...

...und der nachfolgenden Krisenjahre bis 1924 wollten die Postler einen Ausgleich zu ihrer beruflichen Tätigkeit schaffen, indem sie sich in einer Betriebssportgruppe organisierten. So entstanden flächendeckend sukzessive über das Reichsgebiet mehrere Hundert Postsportvereine in Deutschland. Heute existieren nur noch rd. 250 dieser Sportorganisationen. Die Rückläufigkeit der Anzahl resultiert aus der Streichung sämtlicher Zuschüsse der drei ehemaligen Postunternehmen (Post AG, Telekom AG und Postbank)."
Quelle/Zitat: Homepage "blaugelb-Frankfurt.de"!

"Soccer isn't the same as Bach or Buddhism. But it is often more deeply felt than religion, and just as much a part of the community's fabric, a repository of traditions."   

Franklin Foer, How Soccer Explains the World: An Unlikely Theory of Globalization

Eigenwerbung
In german: Ein älteres Foto, das eines unserer zahlreichen Spiele gegen "Schusterjunge Suhrkamp" (Suhrkamp-Verlag, links) dokumentiert...als dieses Verlagshaus noch in Frankfurt ansässig war. Dieses Foto entstand in Gelnhausen-Haitz (über Jahre hinweg der Haupt-Rasenplatz meiner beiden Fussball-Teams, neben der Hallennutzung im gleichen Ort ein besonderes Arrangement, siehe Artikel direkt unten/links); der Bericht (weit) unten gibt eines unserer Partien (A-Team) in Frankfurt (direkt vor den Toren des Hessischen Rundfunks) wieder, ein Dank an dieser Stelle an Matthias Merk, Neffe des Bundesliga-, UEFA- und FIFA-Schiedsrichters Dr. Markus Merk (erstklassige Schiedsrichterleistung!). 


Rechts nach unserer Vorbereitung auf ein weiteres Spiel gegen Suhrkamp, diesmal auf dem Sportgelände in Gelnhausen-Stadt. Ein besonderer Dank gilt diesmal der Stadt Gelnhausen, die mir auch für dieses Aufeinandertreffen das entsprechende (höherwertige) Stadiongelände zur Verfügung gestellt hat (ehemaliger Kulturamtsleiter Herr Appl)! 

Werbung
"Amongst all unimportant subjects, football is by far the most important."
Pope John Paul II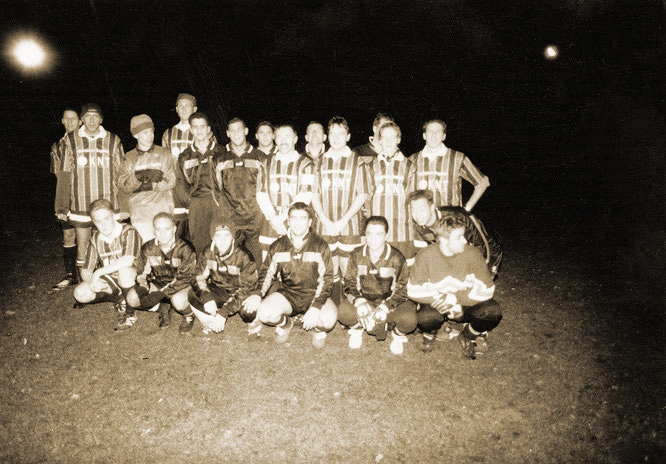 "Anti-intellectualism is one thing, but faith in wrongheaded pseudointellectualism is far worse." 
Jonathan Wilson (Inverting the Pyramid: The History of Football Tactics)...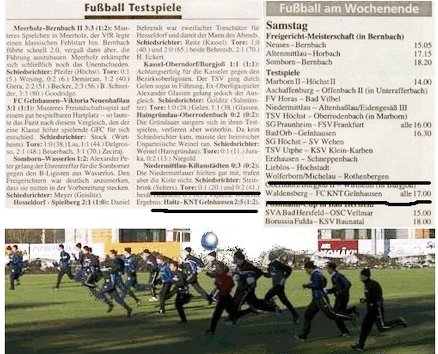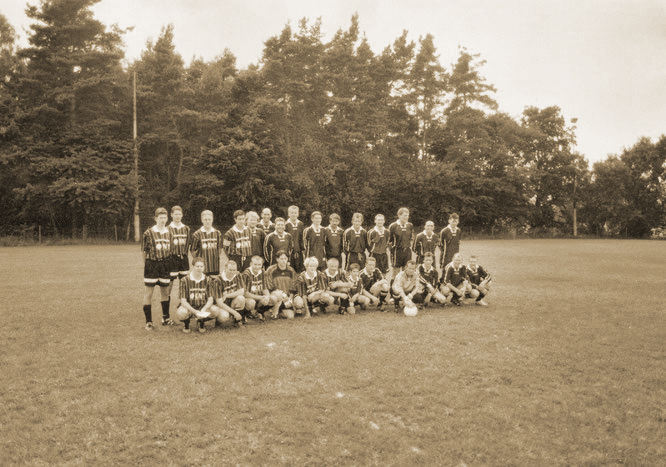 "Losing is part of the game. If you never lose, you are never truly tested, and never forced to grow." 
David Sirlin
"Losing is only temporary and not all encompassing. You must simply study it, learn from it, and try hard not to lose the same way again. Then you must have the self-control to forget about it." 
John Wooden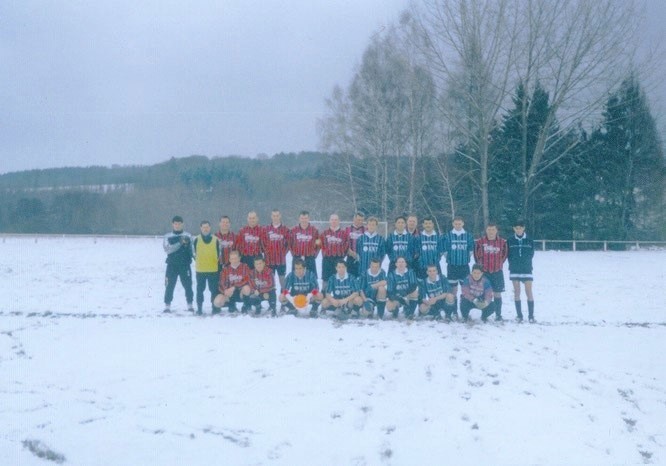 "Snow? Our football match takes place today." Thanks www.sv-brachttal.de for a game on your pitch - buried under a mass of snow - against your A-Team in Brachttal-Schlierbach!
"I'm attracted to soccer's capacity for beauty. When well played, the game is a dance with a ball." 
Eduardo Galeano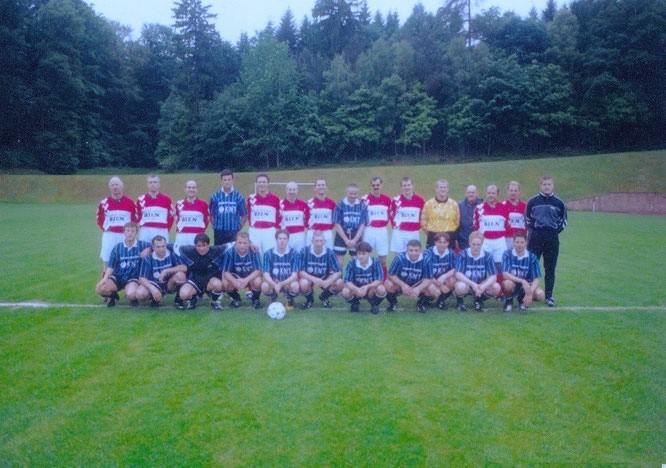 "Your talent determines what you can do. Your motivation determines how much you are willing to do. Your attitude determines how well you do it." 
Lou Holtz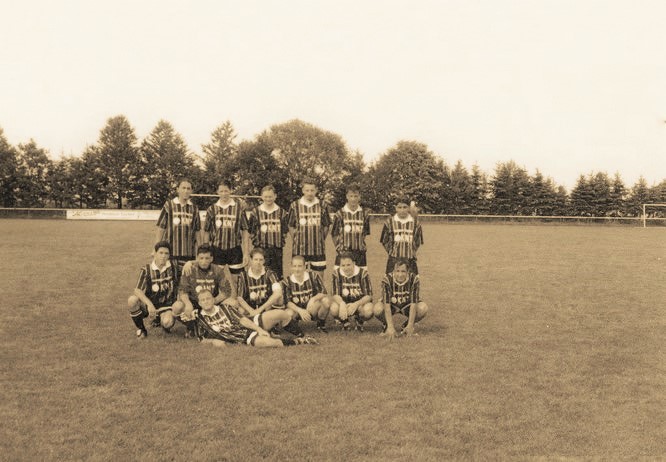 "Football is like life - it requires perserverance, self-denial, hard work, sacrifice, dedication and respect for authority."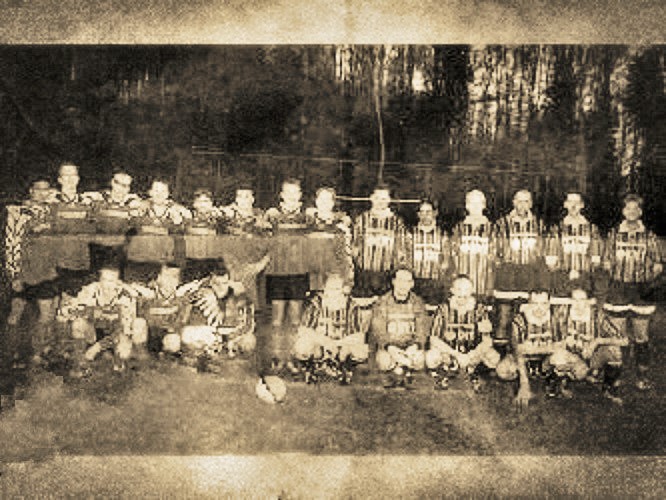 "It's like everything in football - and life. You need to look, you need to think, you need to move, you need to find space, you need to help others. It's very simple in the end."
Johan Cruyff

---
In german: Artikel aus der Suhrkamp-Interna ("Schusterjunge-Suhrkamp"). Dank an Stefan Stoidtner und Wolfgang Schneider (letztgenannter ehemaliger Betriebsratsvorsitzender des Verlagshauses) sowie den zahlreichen Lektoren, die sich zu unseren Spielen nicht nur freundschaftlich eingefunden, sondern auch spielerisch beteiligt haben!
---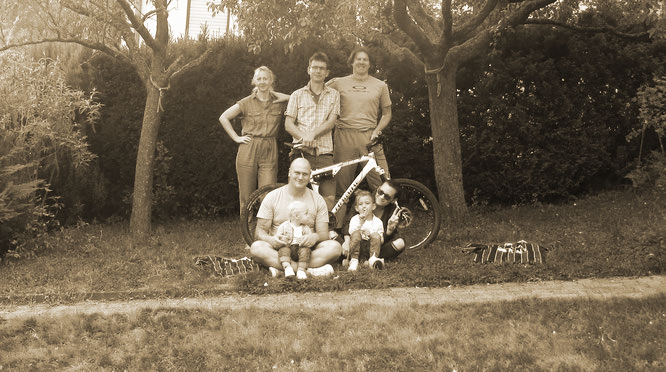 "I really want to try soccer after I retire because I've watched football over the years and I think I could be a good contender."
Usain Bolt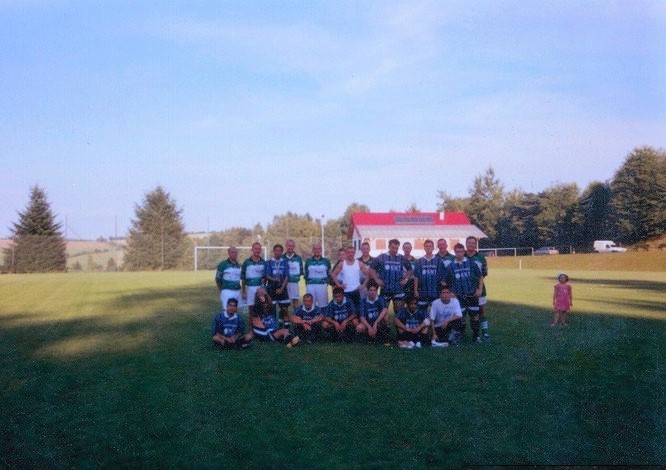 "Good soccer players need not be titans sculpted by Michelangelo. In soccer, ability is much more important than shape, and in many cases, skill is the art of turning limitations into virtues."
Eduardo Galeano
"I am an emotional person, and soccer is sheer emotion. For me, it is the best way to unwind."
Martin Winterkorn
 
"In football, the worst blindness is only seeing the ball." 
Nelson Falcão Rodrigues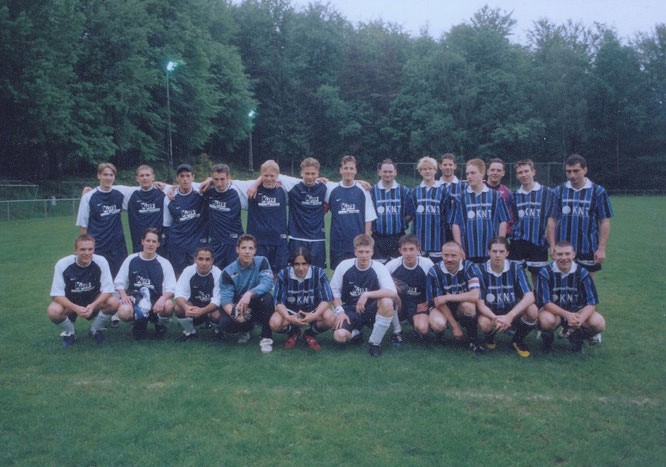 "How could you have a soccer team if all were goalkeepers? How would it be an orchestra if all were French horns?"
Desmond Tutu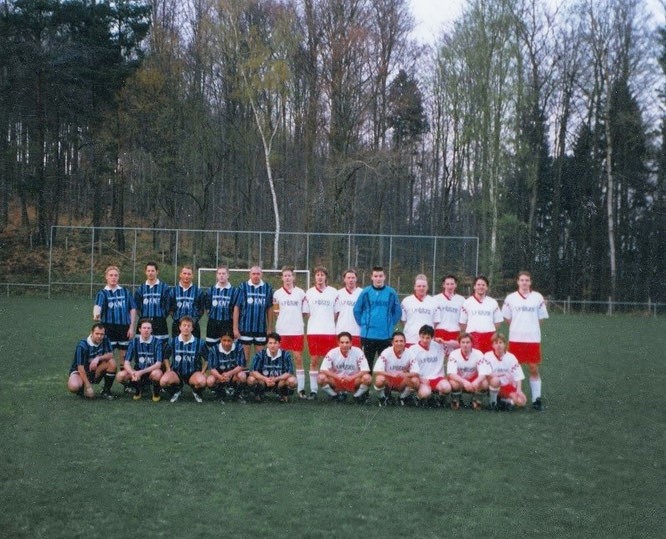 "Unless your kid is Pele Jr., they're not going to be able to feed themselves from soccer. If your kid knows how to play soccer, but not make dinner, you have done them a disservice."
Alton Brown 

"The technocracy of professional sport has managed to impose a soccer of lightning speed and brute strength: a soccer that negates joy, kills fantasy and outlaws daring."
Eduardo Galeano
"All activities I personally organize, even if I'm traveling."
Jörg Rainer Kaminski
to be continued...